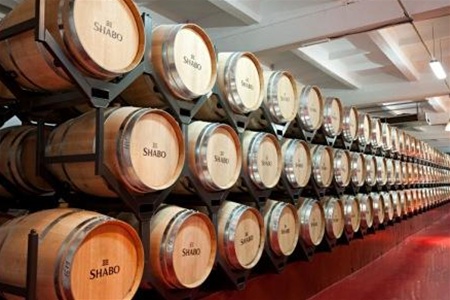 The Ukrainian Farmer magazine determined Shabo on the Top 100: Agrarian Elite of Ukraine, Context-Prichernomorie correspondent reports.
On April 18 the awards ceremony of agricultural enterprises, which includes hundreds of winners in the project Ukrainian Agrarian Elite Top 100 was held in Kyiv. Among the winners of the rankings was the Industrial and Trade Company Shabo.
During the ceremony, held at the National Philharmonic of Ukraine, Shabo was awarded the Golden Ear — a commemorative award, the symbol of the winner of Ukrainian rating of agricultural enterprises in Ukraine. In addition, detailed information about the activities provided by the Industrial and Trade Company Shabo was posted in the magazine Rating of Agricultural Enterprises in Ukraine, which was officially presented during the celebrations.
"This special edition states 'the current issue of the magazine shows the state of the industry and the trends in the agricultural sector on the basis of the 100 largest agricultural enterprises in Ukraine.' Indeed, in recent years, Shabo has become a recognized leader in the industry. Thus, since the foundation, the investments in agricultural and industrial base of the company amounted to more than UAH 190 million. In 2011, the company's tax charge increased by 2.3 times compared to the same period the year before. In 2011 the production compared to 2010 grew up by 1.5 times, sales of products — by 1.4 times", added in the press-service.
Production and trading wine company Shabo is vertically integrated wine-making holding with full production cycle, manufacturing all kinds of spirits based on grapes. Production capacities of the company are located in v. Shabo (Ukraine, Odesa region).
Great attention to each bunch of grapes on vineyards with area 1000 hа, compliance high quality standards make "Shabo" company the model of growing the best grapes on Ukrainian market: since the company's foundation we have been carefully working over improvement of imported European grapes and over their adaptation to natural and climatic conditions of Shabo region. We also raise our own unique grape varieties which are ideal for our wine and brandy.