ODESA, DECEMBER 7th, 2012, CONTEXT-PRICHERNOMORIE ― The Agreement on codification defining rules for data interchange of armament between Ukraine and Poland has been signed in Odesa today, 7 December, Context-Prichernomorie correspondent reports.
The agreement was signed by the Minister of National Defence of the Republic of Poland Tomasz Siemoniak and the Minister of Defence of Ukraine Dmytro Salamatin.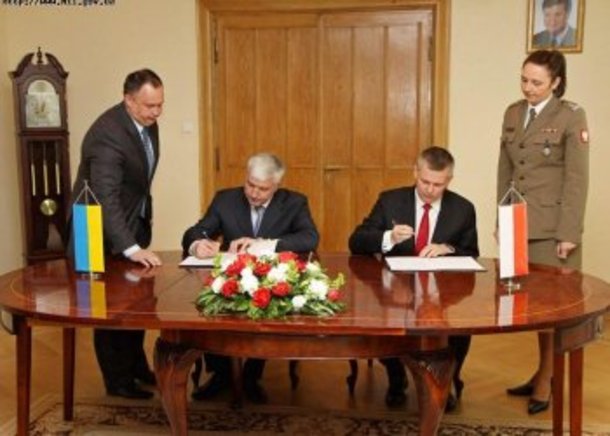 "Today we have signed the Agreement on Codification. We will combine our military system even more. It will be a step for us to interact efficiently at the level of our armed forces", Mr Dmytro Salamatin noted.
In turn, the Minister of National Defence of Poland added, that without the existence of such agreement concerned the codification, the troops probably could not find a common language. Therefore, it is the first and most important step to ensure our troops will action together. This agreement concerns more bilateral cooperation than international missions.