ODESA, DECEMBER 19th, 2012, CONTEXT-PRICHERNOMORIE ― Group Auchan buys Real Eastern Europe hypermarkets, including stores in Kominternovo district, Context-Prichernomorie correspondent reports.
The Group's press service reported today, 19 December.
According to the press service, Group Auchan will take over the operational activities and the respective real estate assets of the METRO GROUP subsidiary in Poland, Romania, Russia and Ukraine.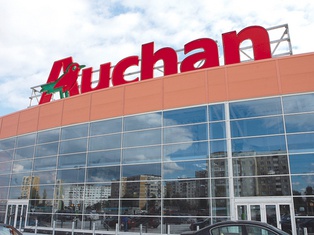 The agreement still requires approval by the relevant antitrust authorities. Subject to this approval, the operation will be completed in 2013. In the future, the Real hypermarkets in Central and Eastern Europe will operate under the Auchan brand.
The sale of Real Eastern Europe to Groupe Auchan comprises 91 Real hypermarkets in Poland, Russia, Romania and Ukraine, including 13 shopping mall locations in Russia and Romania. In these four countries, Real has reached sales of more than € 2.6 billion in 2011 and has a workforce of around 20,000 employees.
Auchan operates 98 hypermarkets and has a workforce of more than 65,000 employees in these four countries.
INFORMATION: Groupe Auchan SA is a French international retail group and multinational corporation headquartered in Croix, France. It is one of the world's principal distribution groups with a presence in 12 countries and 269,000 employees.
The company began when Gerard Mulliez opened his first self-service shop in Roubaix in the district of Hauts-Champs ― pronounced the same as "Auchan".
Auchan has branches in France, and internationally in Italy, India, Spain, Portugal, Luxembourg, Poland, Hungary, Russia, China, Taiwan, Romania and Ukraine.
As of 2011, Auchan had 639 hypermarkets and 2,412 supermarkets around the world.