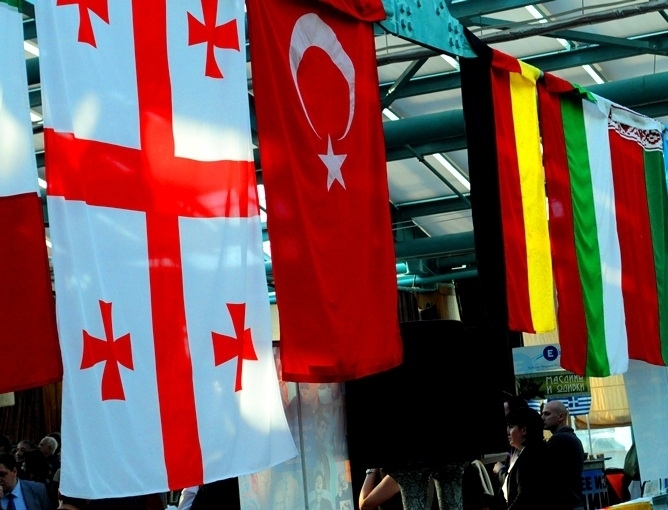 The Second Charitable Diplomatic Christmas Fair took place 16 December at Odesa Commercial Sea Port Exhibition Complex.
Almost all diplomatic missions, the national diasporas and series of enterprises of the region invited guests to join to the cultural traditions of other nations.

The money raised will be used to purchase medical equipment for the Odesa Regional Children's Hospital.
In the framework of the fair, a concert of national and cultural groups, the products samples exhibitions, tasting of the national cuisine dishes were held. Master classes in arts and crafts for children and adults were also conducted.
Most of diplomats noted that the second fair was more significant than the first one (the first was held in 2011 in the "Victory Gardens" concert hall and gathered about UAH 200 thousand to purchase medical equipment). Also, the participants unanimously expressed their appreciation of a charitable endeavor is becoming traditional in Odesa.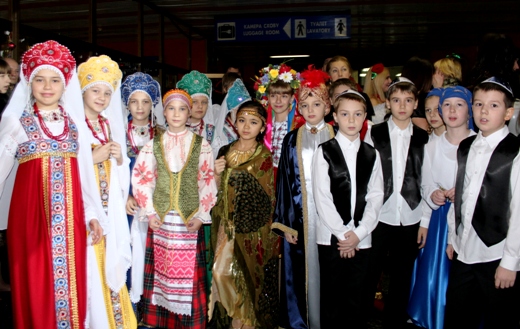 "It is symbolic that this charitable fair held not only in Kyiv. Odesa is the European city with all European undertakings, traditions and values. Health of our people is one of the most important (probably the "directions" ― Ed.). And it is symbolic that diplomats pursue this very important sphere", Odesa Governor Eduard Matviychuk noted.
Ukrainian deputy Sergiy Grynevetsky, in turn, said that the holding of such charitable events is a good foundation for understanding, which is so necessary in our society today.
Consul General of Georgia to Odesa Teymuraz Nishnianidze noted it is an honour for Georgian Consulate to participate in the Second Charitable Diplomatic Christmas Fair. "I think the duty of every person is to participate in charity according to their capabilities. Today we present almost all Georgian alcoholic beverage production, souvenirs, some works of the great Georgian painter Niko Pirosmani and typical Georgian cuisine. Georgia is represented almost in its full glory", he noted.
Consul General of Romania to Odesa Emil Rapcea noted the Charitable Diplomatic Christmas Fair is one of the most important events in the year end. And all Romanian diplomatic mission servants participated enthusiastically in the event preparation.
Vice-consul of Consulate General of Greece to Odesa Andreas Tsakas reported Greek companies working in Odesa have already transferred UAH 27 thousand for gas analyzer buying for Odesa Regional Children's Hospital. "The impressions from the fair are wonderful: great hall, good atmosphere, a lot of people. I hope the ultimate goal of the event, to raise means for a children's hospital, will be achieved", he noted.
Consul General of China to Odesa Wu Xiaoying noted this event created good conditions for the strengthening relationship between peoples of different countries.
Consul General of Turkey to Odesa Huseyin Ergani stated in Turkish culture charity means much to people. Therefore, this year they took part in the event with great pleasure. The event was attended by representatives of Turkish business, and community.
"I like this fair. It is a very good idea to help those in need. I can see the interests of the organizers this event was as good as possible... I think this fair more than the previous one. Last year it was more exclusive, and this one is for everybody", Consul General of Poland to Odesa Joanna Strzelczyk noted.
European Union Border Assistance Mission to Moldova and Ukraine did not stand aside.
Deputy Head Slawomir Pichor stated EUBAM considers it an honour to participate in the Diplomatic Christmas Fair. "Christmas holidays is the time for all of us to make an effort to remember all those who are less fortunate in life, be distracted from the business life and share a part of our time and resources", he noted.